Embrace – Vinyl Box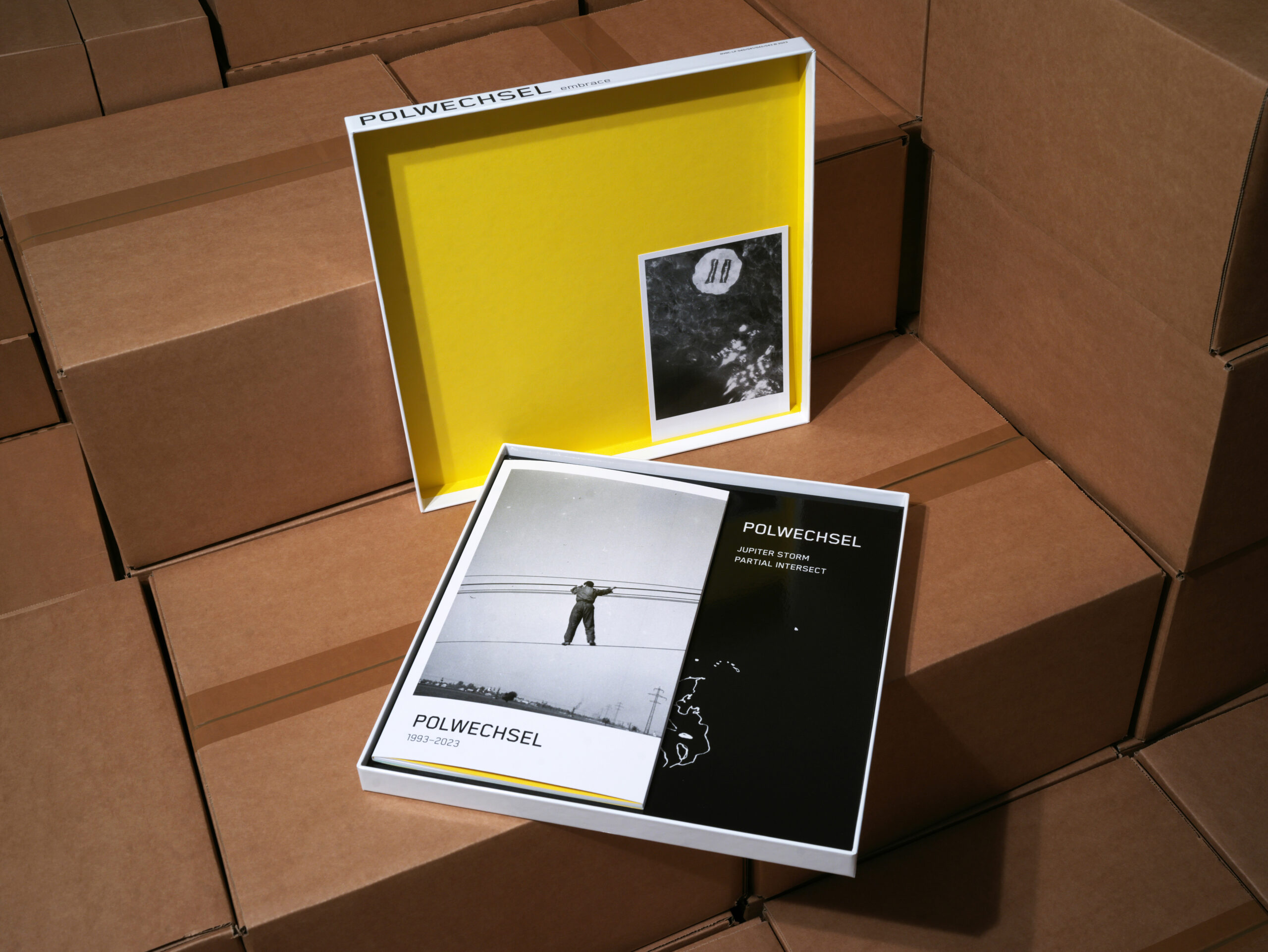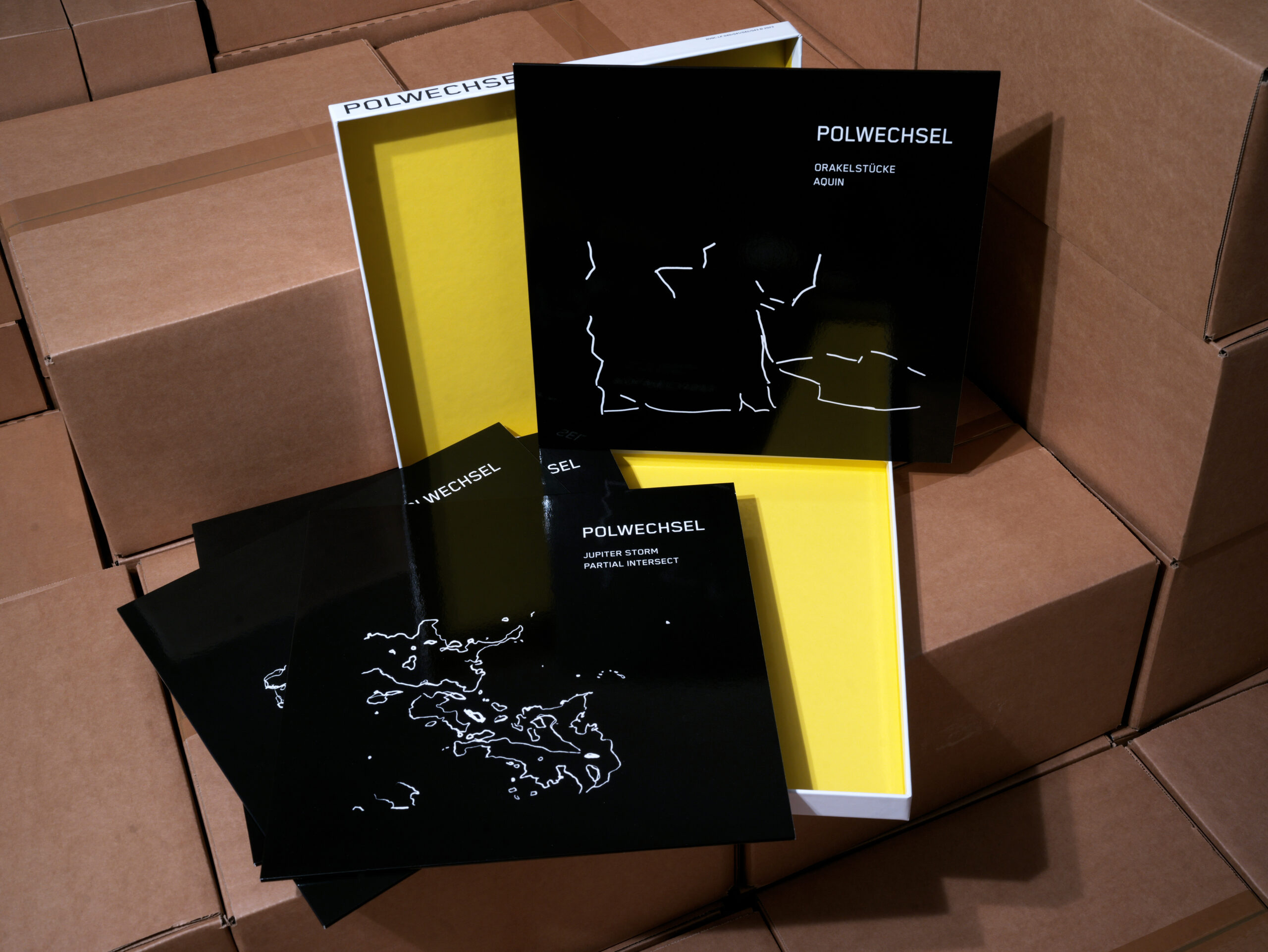 'This celebration of the group's 30th anniversary is composed entirely of recent works, but each will move around in time as well as in form, in ways that belong to traditions of both improvised and composed music, but also in ways that belong distinctively to this group. It demonstrates breadth and depth that suggest great temporal reach, embracing musical values that touch the art's ritual origins and offering a sense of ongoing relevance and renewal. True to the group's spirit, this anniversary project is not a retrospective but a probe into an array of fresh possibilities.' – Stuart Broomer
Thirty years and counting… It was in 1993, the year the European Common Market came into effect, that Polwechsel started their career as an ensemble whose members would change over time but whose core principles and values have endured. This has allowed the Vienna- and Berlin-based ensemble to remain at the forefront of musical experimentation, relentlessly exploring uncharted territory in collective improvisation and contemporary composition.
To celebrate this momentous occasion, Ni-Vu-Ni-Connu releases Polwechsel: Embrace, a set of four vinyl discs on which the current cast – consisting of Werner Dafeldecker, Michael Moser, Martin Brandlmayr and Burkhard Beins – is joined by likeminded guests and former members, including John Butcher, Magdy Mayas, Andrea Neumann, Peter Ablinger and Klaus Lang. Coming in an exquisite box designed by Teresa Iten, with liner notes by Reinhard Kager, Nina Polaschegg and Stuart Broomer, these four LPs reflect the whole breadth and diversity of Polwechsel's musical investigations.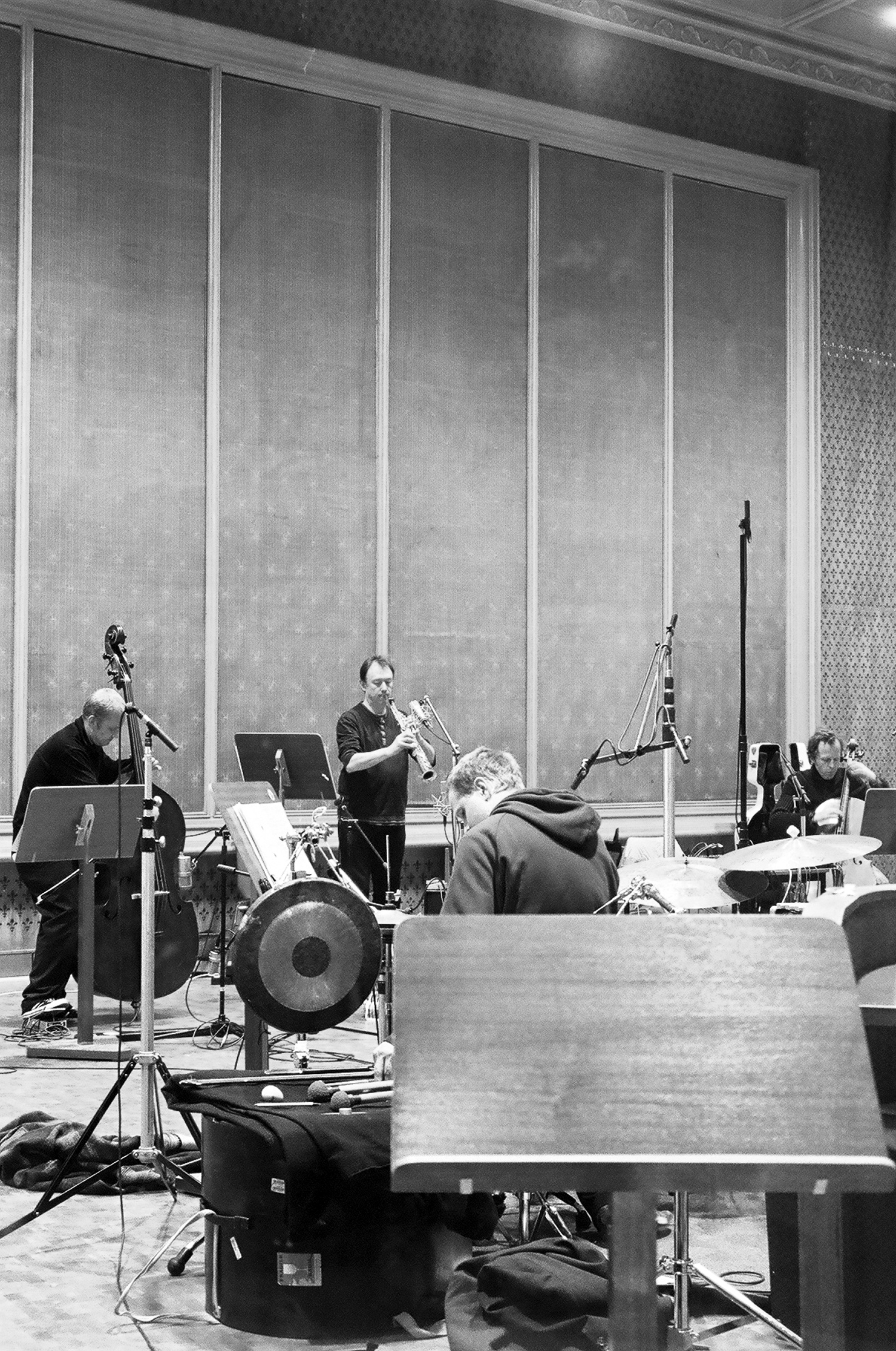 CAST
Burkhard Beins
Martin Brandlmayr
Werner Dafeldecker
Michael Moser
with
Peter Ablinger
John Butcher
Klaus Lang
Magda Mayas
Andrea Neumann
CONTENT
Embrace 1 / nvnc-lp040
Jupiter Storm (Werner Dafeldecker)
Partial Intersect (Michael Moser)
Embrace 2 / nvnc-lp041
Chains and Grain (Martin Brandlmayer)
Embrace 3 / nvnc-lp042
Magnetron (Polwechsel & Andrea Neumann)
Quarz/Obsidian (Burkhard Beins)
Embrace 4 / nvnc-lp043
Orakelstücke (Peter Ablinger)
Aquin (Klaus Lang)
Includes a 32-page booklet with essays by Stuart Broomer, Reinhard Kager and Nina Polaschegg, unpublished photography and a complete discography
Box set concept and design by Teresa Iten
Produced by Antoine Prum for Ni-Vu-Ni-Connu, 2023
Aural Aggravation, 2 November 2023
While the late 80s and early 90s saw the absolute peak in format-driven consumer exploitation, with the major labels finding evermore extravagant and ostentatious ways of presenting a single or an album to boost its chart position by milking hardcore fans who would buy every format for the sake of a bonus track, a remix, or a poster, there's been a strong return for physical releases in recent years. Admittedly, the days of CD singles packaged in tri-fold 12" sleeves, cassette singles in album-sized boxes, 12" boxes in which to house a series of CD singles, albums released in boxes as six 7" singles, and the like are well over, the fetishisation of the object is very much enjoying a renaissance, most likely as a reaction to the years when everything became so minimal and so digitised that no-one actually owned anything.
Related