Just Not Cricket!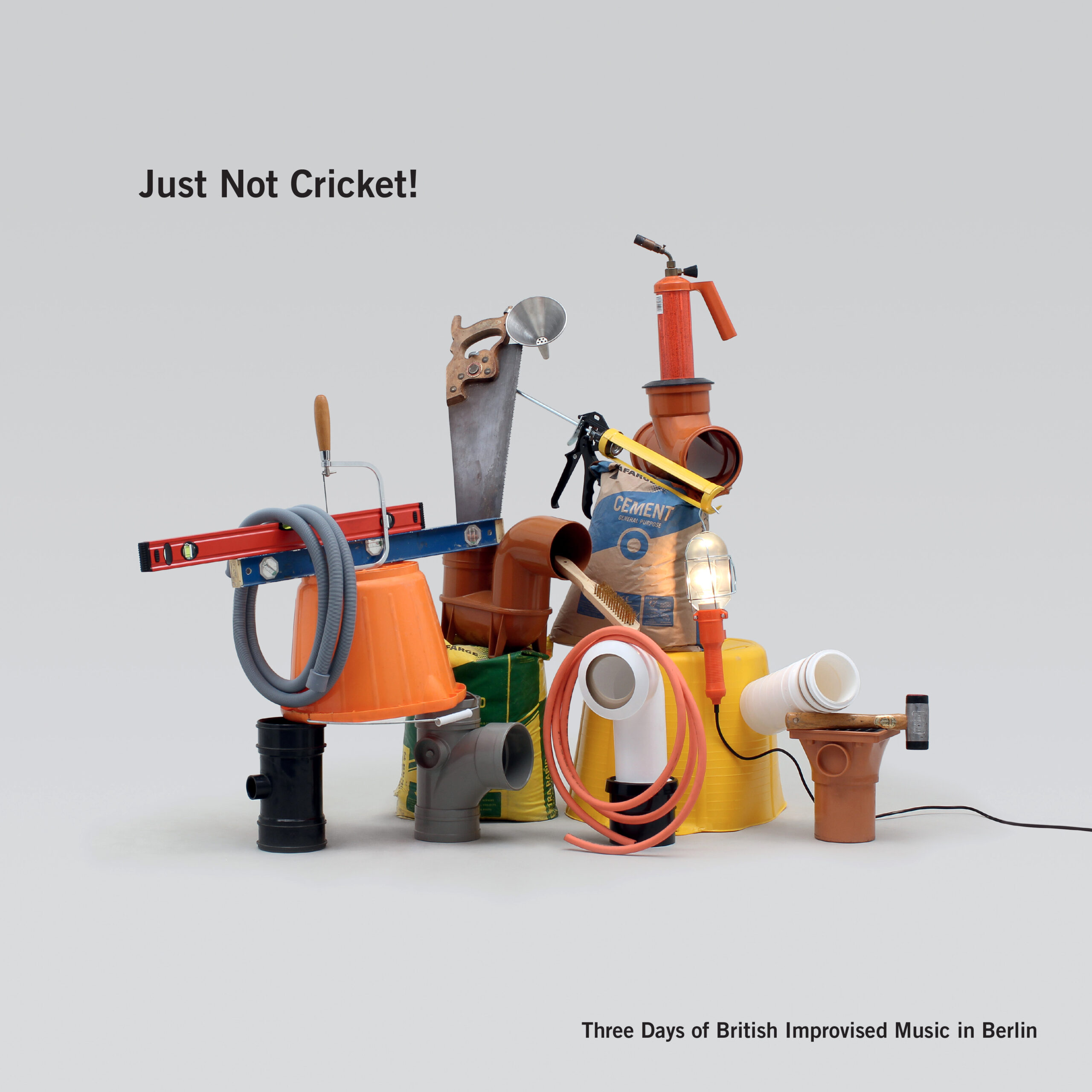 The Just Not Cricket! festival took place from 6 to 8 October 2011 at .HBC (former Haus Ungarn) in Berlin. On three consecutive days it presented a unique programme of concerts featuring some of the most influential musicians on the current British improvised music scene. Just Not Cricket! was curated by Antoine Prum in collaboration with British saxophonist Tony Bevan and Helma Schleif, long-time coordinator of the Total Music Meetings in Berlin, and marked the beginning of the shooting of the documentary film Taking the Dog for a Walk: Conversations with British Improvisers.
This box set of 4 heavyweight 180g LPs documents the highlights of the festival with its unique line-up of 16 musicians from 4 different generations of British improvisors.
Includes a 20-page booklet with photos, interviews and an essay by Wolfgang Seidel as well as the original festival programme with a text by Brian Morton.
Comes with a download code.
Recording Hrólfur Vagnsson, assisted by Martin Burike and Carsten Klopfer.
Mixing Hrólfur Vagnsson, Rupert Clervaux, Tony Bevan
Mastering Andreas "Lupo" Lubich, dubplates&mastering, Berlin
Produced by Antoine Prum and Tony Bevan for Ni-Vu-Ni-Connu Productions.
LP box cover image by Tara Darby & Ben Weaver.
Tom Arthurs trumpet
Steve Beresford piano, electronics
Tony Bevan soprano & bass saxophones
Matthew Bourne piano
Gail Brand trombone
Lol Coxhill soprano saxophone
Rhodri Davies harp, electric harp
John Edwards double bass
Shabaka Hutchings clarinet, tenor saxophone
Dominic Lash double bass
Phil Minton voice
Eddie Prévost drums, percussion
Orphy Robinson vibraphone
Mark Sanders drums
Alex Ward clarinet, guitar
Trevor Watts soprano & alto saxophones
Related