Internationale Solidarität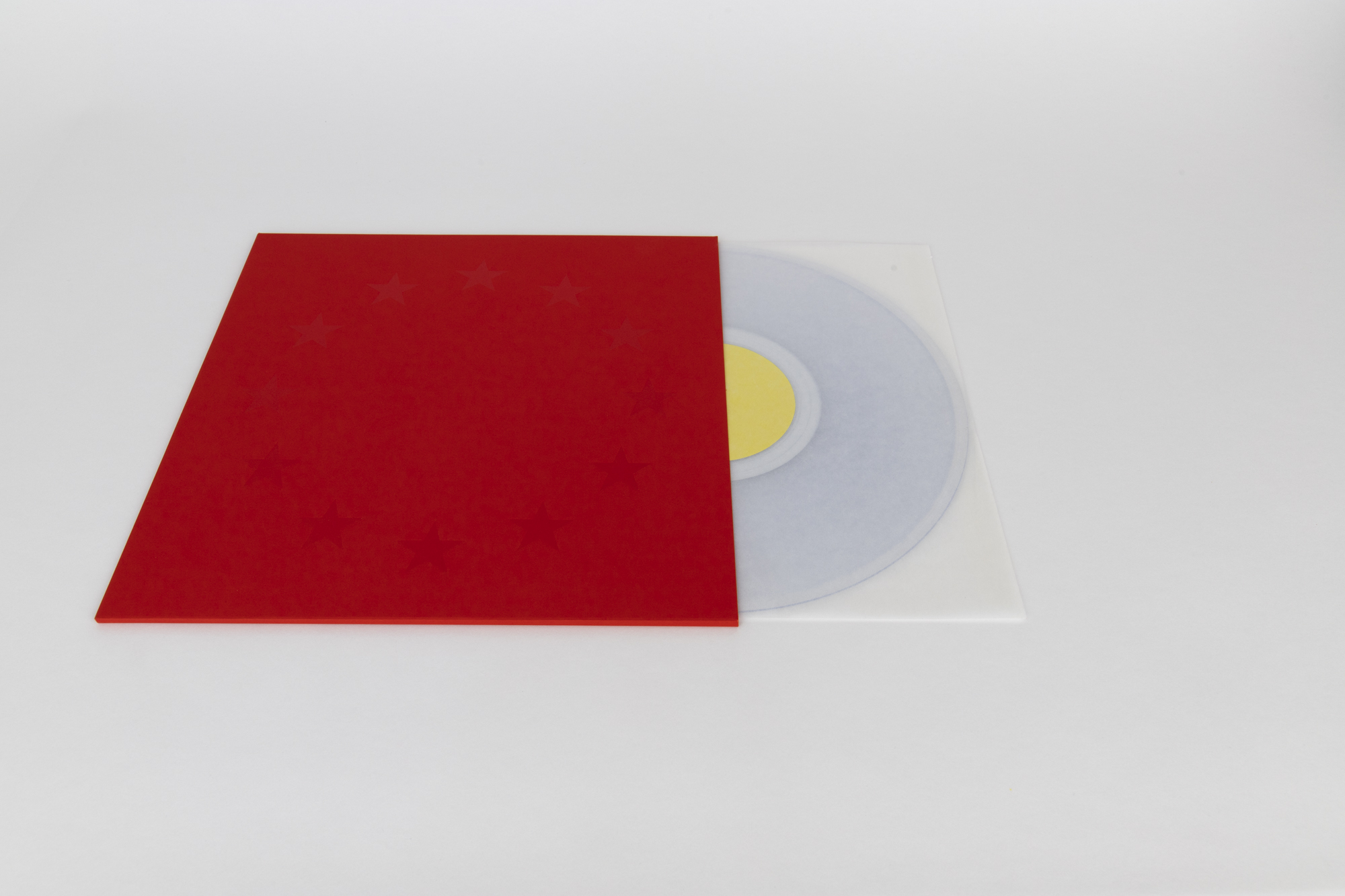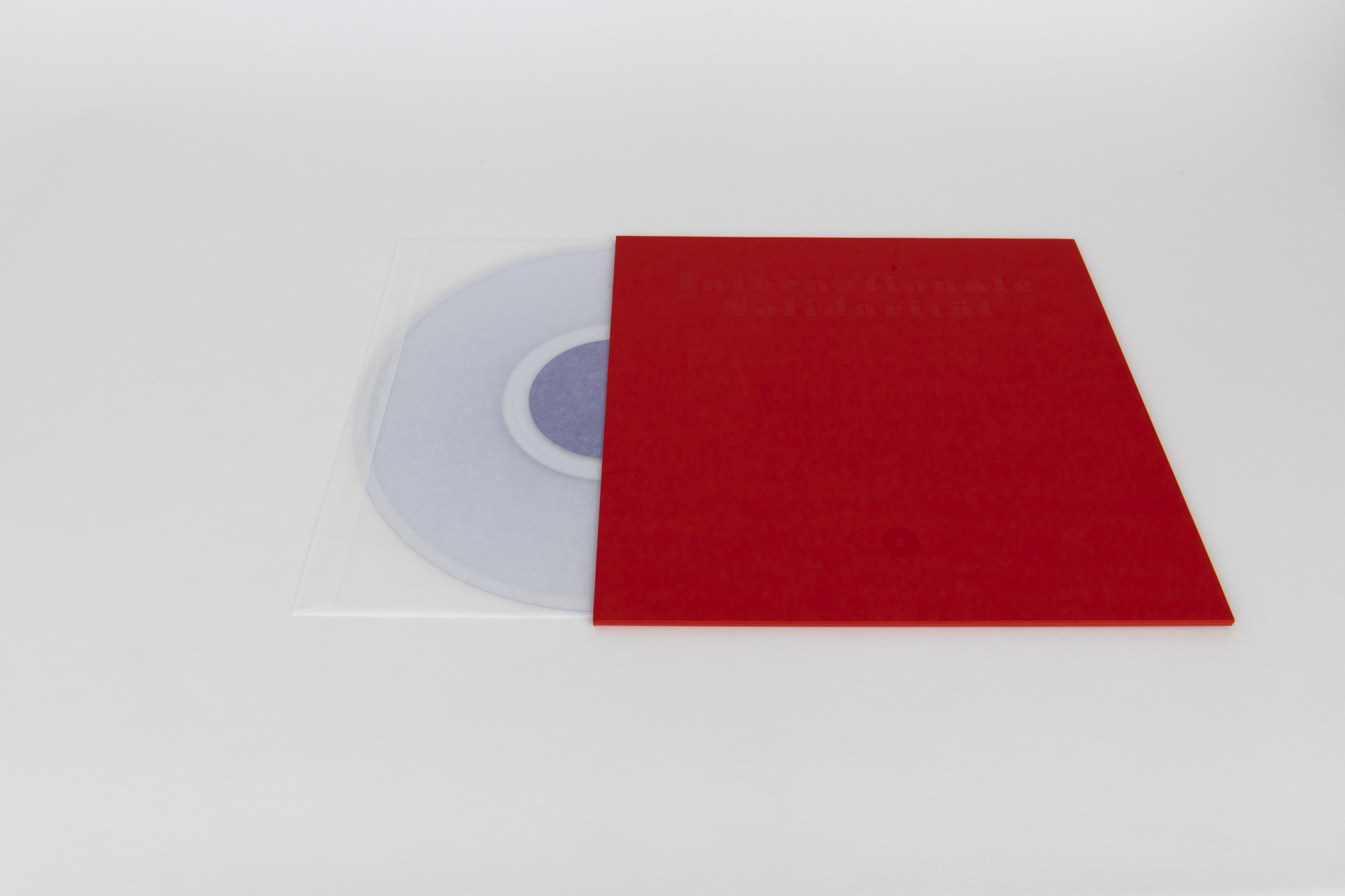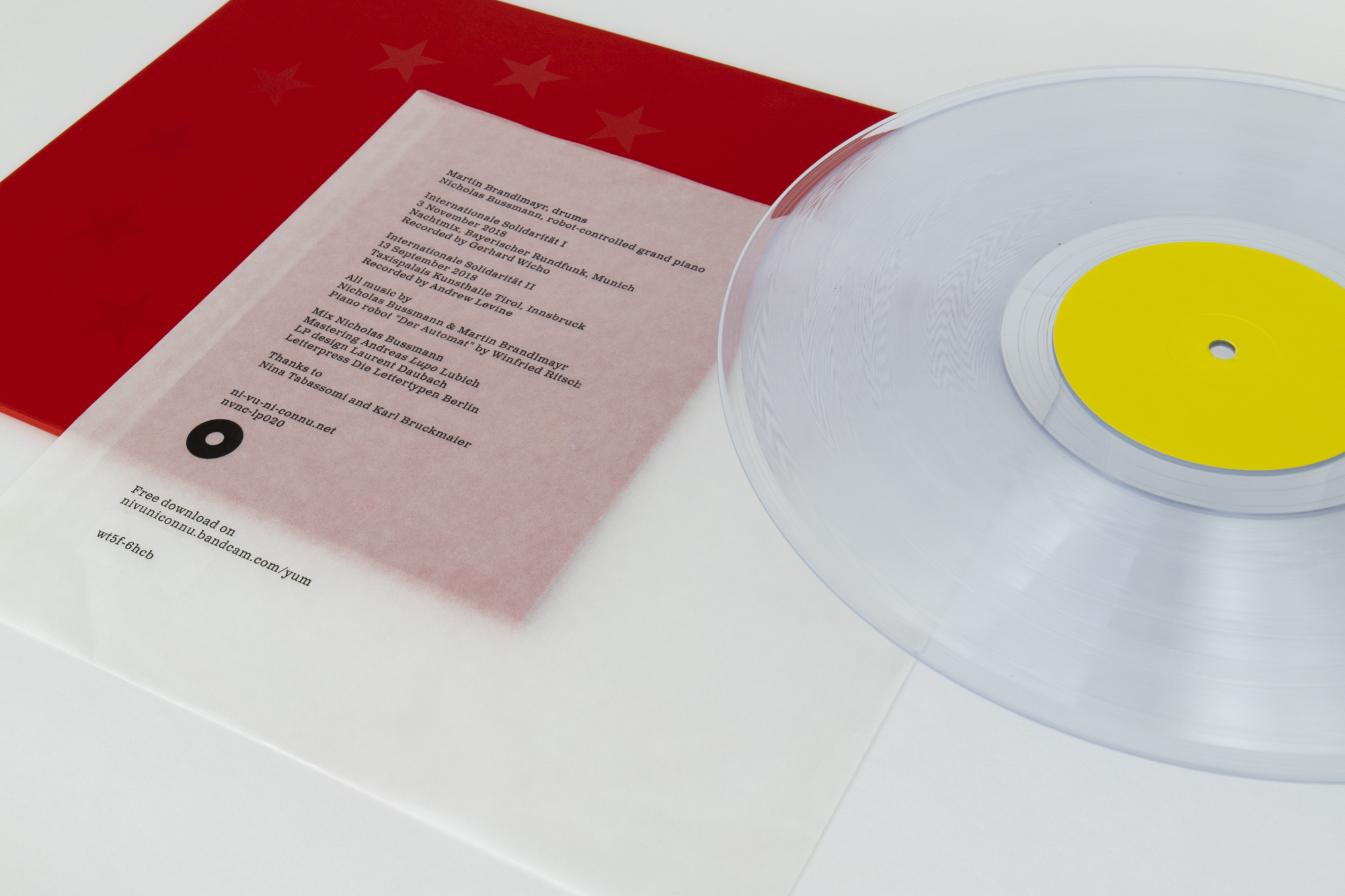 Internationale Solidarität is the third album of the duo formed by Martin Brandlmayr and Nicholas Bussmann under the name Kapital Band 1. Since their first album Kapital Band 1 – 2CD in 2004 the duo have been exploring the possibilities of improvising music with machines, investigating parallel existences and mimetic affirmations of machine structures and human patterns. For Internationale Solidarität, they revised their experimental settings once again to embark on search between impulse and logic, algorithms and attitudes, false random and real mistakes.
Kapital Band 1
Martin Brandlmayr drums
Nicholas Bussmann robot-controlled grand piano
Recorded at Taxispalais Kunsthalle Tirol, Innsbruck
Recording Andrew Levine
Mixing Nicholas Bussmann
Mastering Andreas "Lupo" Lubich
LP design by Laurent Daubach
The Sound Projector, 7 June 2023
Curious item from German composer Nicholas Bussmann, who has occasionally crossed the desk as part of the Telebossa duet, and also appeared fleetingly on a Yan Jun cassette with field recordings from China.