Fläche & Figur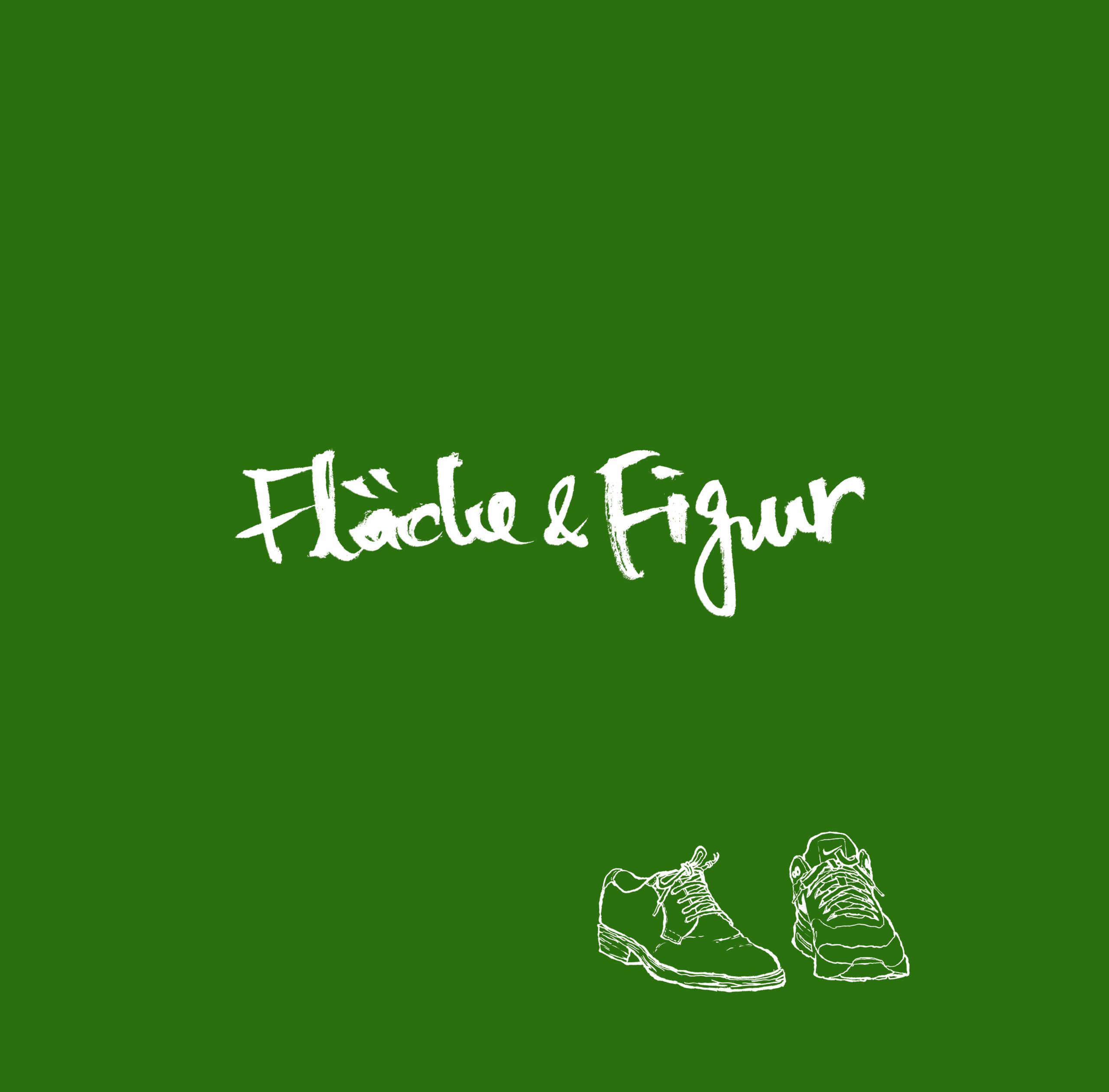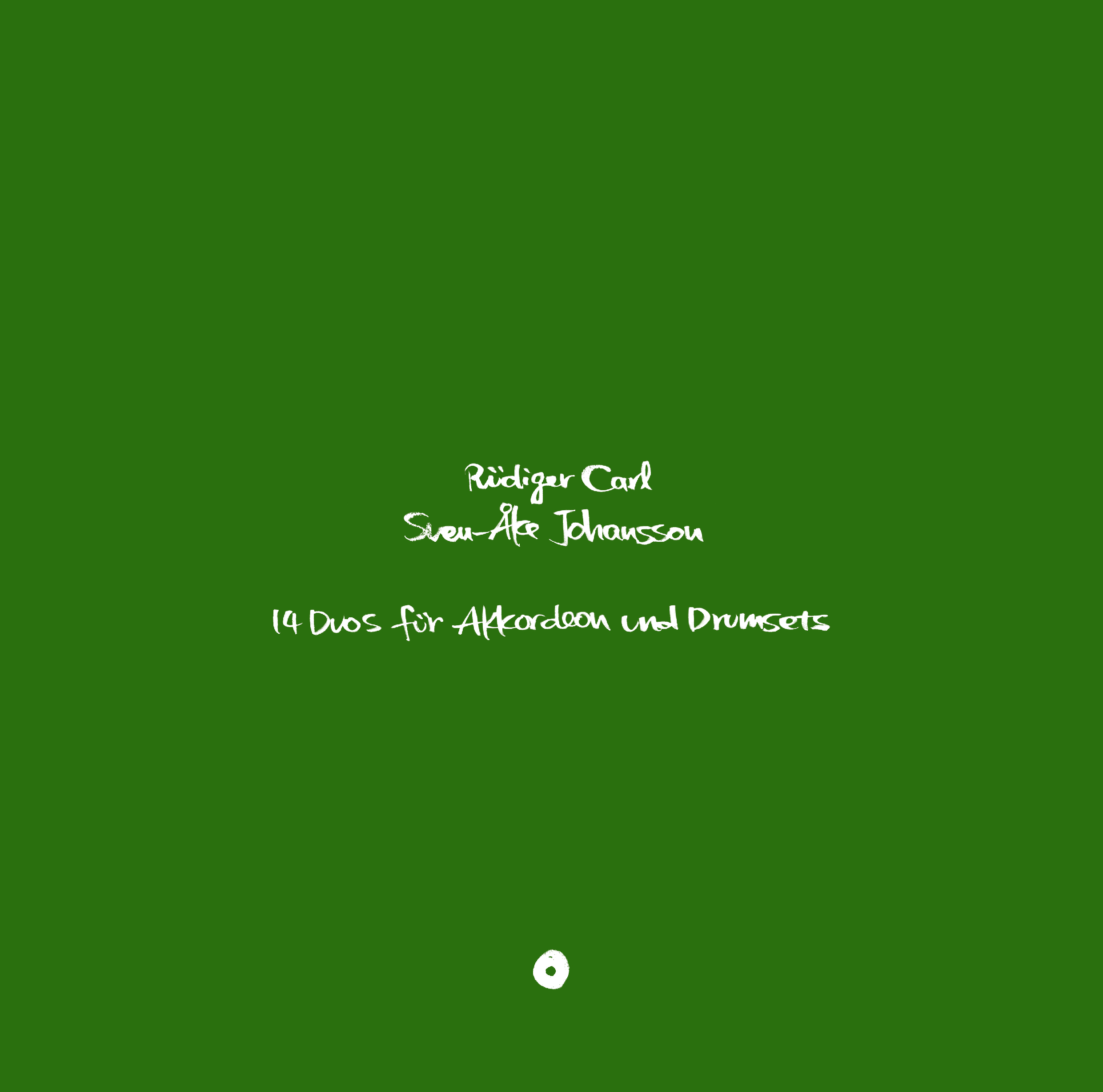 Rüdiger Carl and Sven-Åke Johansson are two fellow travelers on the path of experimental music who have worked together since the late 1960s in many formations, most notably as the wild-card Fluxus pranksters on Peter Brötzmann's legendary 1969 recording Machine Gun, and on many more recordings and stagings of sonic interventions over the decades.
In the words of Peter Margasak writing in the Chicago Reader in 2012: "Where to begin with percussionist and polymath Sven-Åke Johansson: Is he a bebop drummer? A visual artist? A Fluxus-style madman? Actually he's all of the above and more, and over the decades he's never confined himself to any single approach or discipline. Like many early exponents of European free jazz (…) Johansson is rooted in bebop, and he's continued to carry its torch in bands with adventurous musicians half his age (he plays with trumpeter Axel Dörner in the superb Cool Quartett). But he also acts or delivers texts with musical accompaniment – on the recent Für Paul Klee (Jazzwerkstatt), he recites the painter's poems over music written by Johansson and bandmates. He's also adept at gestural free improvisation, as he proves on the 2012 trio album Grosse Gartenbauaustellung (Olof Bright), with Dörner and inside-piano tinkerer Andrea Neumann – he trades abstract squiggles and terse percussive statements with his partner's stabs of sound. Over the years Johansson has made some classic solo percussion records, including 1972's Schlingerland and 2010's Cymbals in the Night (Broken Research). It's a context where his absurdist humor really shines through: I saw him give a solo concert in Västerås, Sweden, in 2010, where he played his drum kit like a child tackling an outsize toy, combining ham-fisted mock amateurism and excited wonder. At one point he used cucumbers as drumsticks and pressed his cymbals into service as vegetable cutters – he scattered slivers of cucumber around the stage, then thoughtfully tasted a slice himself."
"Sven-Åke Johansson (b. 1943 in Mariestad, Sweden) composer and musician, has lived in Berlin since 1968. A style-setter in European free improvisational music along with Alexander von Schlippenbach, Peter Kowald and Peter Brötzmann, he developed the European version of free jazz in the 1960s. He is best known as a virtuoso percussionist, but he also performs his own songs, freely improvising, to his own accompaniment on the accordion. He has written music for traditional settings but also works for accordion orchestra, concert cymbals and, in 1993, a solo piece for cartoons. In recent years, Johansson has participated in several exhibitions where his provocative performance art has reached new audiences."—Thomas Millroth
Rüdiger Hans Jörge Carl (b. 1944 in Goldap, East Prussia) is adept on several instruments, notably saxophones, clarinet and accordion. An active participant in the European free jazz scene since the late 1960s, he has worked, among others, with Arjen Gorter, Makaya Ntshoko, Louis Moholo, Maarten Altena, Tristan Honsinger, Johnny Dyani and Han Bennink. In the mid-1970s he was a member of the Globe Unity Orchestra and collaborated with the late guitarist Hans Reichel. Since the 1970s he has given numerous solo performances and has entertained long-standing musical relationships, most notably with Irène Schweizer and Sven-Åke Johansson. Unusually among free jazz musicians, he is most at home on the accordion, which may be a measure of his originality and technical skill.
Recorded in Berlin in 2021, this duo is an inspired document of two masters still involved with experimentation and intrigue in sound-making. After more than 50 years of work together, the sparks still fly."
—Dean M. Roberts
Rüdiger Carl accordion
Sven-Åke Johansson drums and percussion
Side A 25:32
Side B 26:47
Recorded at SÅJ Studio, Berlin, in April 2021
Recording Andrew Levine
Mixing Werner Dafeldecker
Mastering Andreas "Lupo" Lubich
LP design by Yaqin Si
Portrait photography by Andrea Stappert
Manufactured by Die Lettertypen, Berlin
Limited edition of 300
Comes with high-quality digital download code.
nvnc-lp030