Taking the Dog for a Walk
Antoine Prum's documentary film surveys the British improvised music scene, past and present.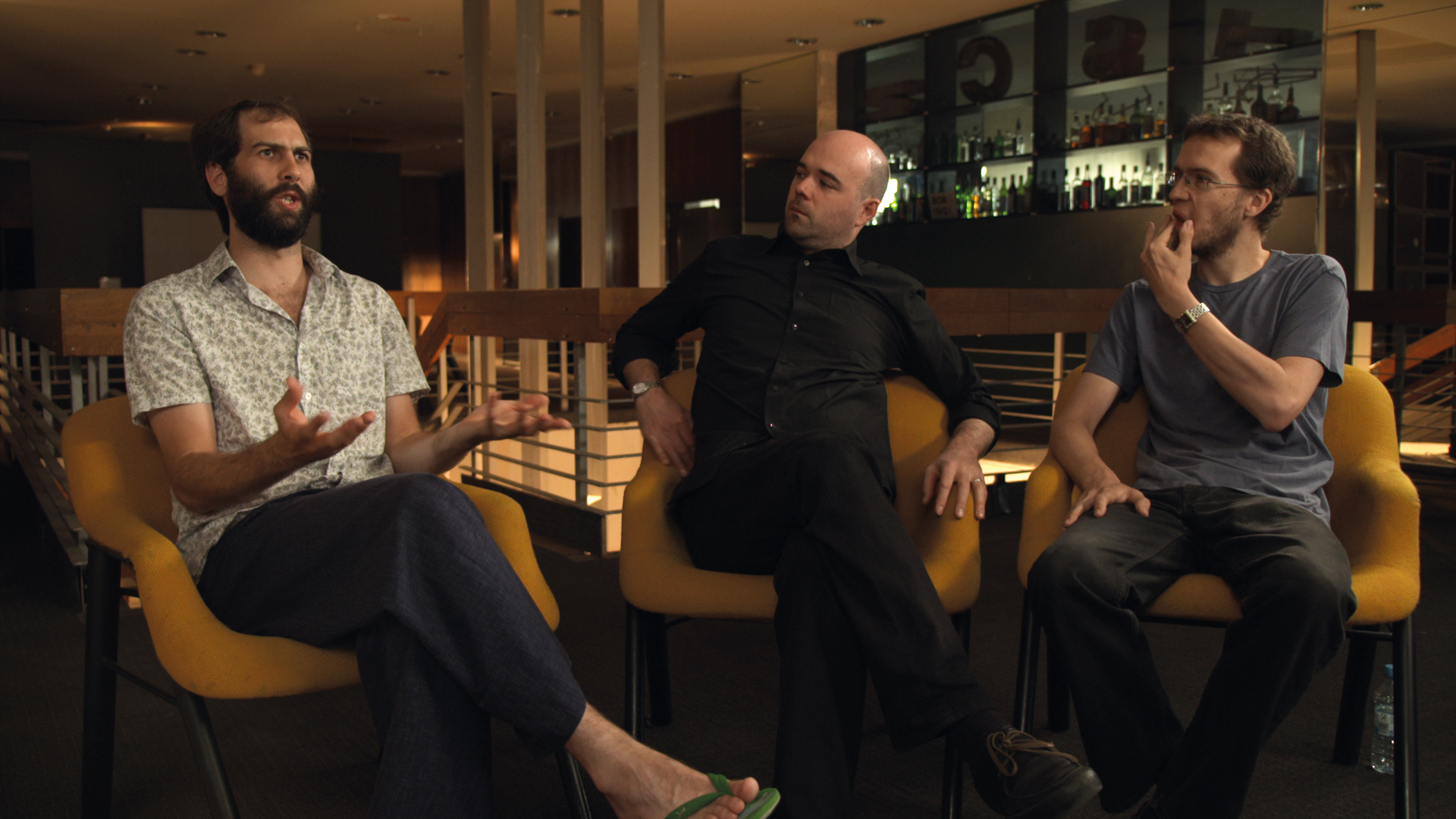 After Sunny's time now, his authoritative portrait of the American Free jazz drumming legend Sunny Murray, Luxembourg filmmaker Antoine Prum turns his attention to the British Free Improvised Music scene in this new feature-length music documentary. Branching out from a three-day festival in Berlin conceived and organised for the purpose of the film, Taking the Dog for a Walk maps the scene of British Improvisers, past and present, retracing the road that led from its emergence and emancipation in the 1960s to the recent (albeit small) surge in popularity as talented new players and dynamic venues are coming to the fore.
In his search for the "Britishness" of British Free Improvised Music, Prum is assisted by bass sax player Tony Bevan and stand-up comedian Stewart Lee, who talk to musicians from different generations and backgrounds to uncover the specifics of a genre that refutes the very notion of genre. Alternating with extended live music sequences, the conversations gravitate around the idiosyncrasies of improvisation, from playing in front of the proverbial "four men and a dog" to pursuing a career in a milieu where success is not measured by mainstream criteria.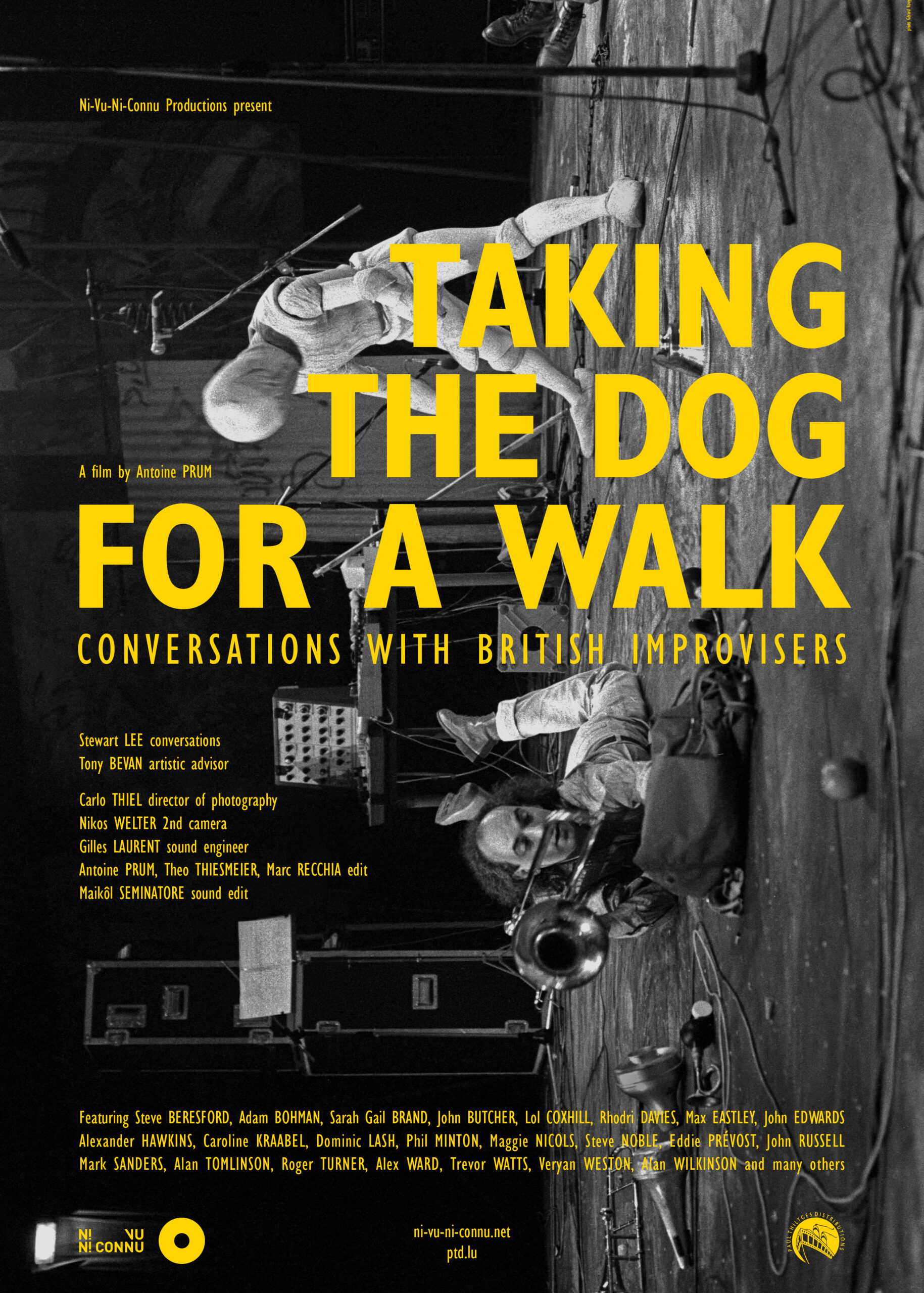 A music documentary by Antoine Prum
LUX/UK 2014, 128 min., Stereo
With Steve Beresford, Adam Bohman, Sarah Gail Brand, John Butcher, Lol Coxhill, Angharad Davies, Rhodri Davies, Max Eastley, John Edwards, Caroline Kraabel, Phil Minton, Thurston Moore, Maggie Nicols, Steve Noble, Eddie Prévost, John Russell, Mark Sanders, Alan Tomlinson, Roger Turner, Alex Ward, Trevor Watts, Veryan Weston a.o.
Stewart Lee conversations
Tony Bevan artistic advisor
Carlo Thiel director of photography
Nikos Welter 2nd camera
Gilles Laurent sound engineer
Antoine Prum, Theo Thiesmeier, Marc Recchia edit
Maikôl Seminatore sound edit
Related